Apply for a U.S. Visa
in Nepal
Tutorial for Scheduling Group Appointments
On this page:
---
Overview
This information will help you schedule your appointments online. It is important to read carefully all of the instructions to avoid any problems.
Remember:
Your group has a limited time to schedule its appointments. Check the expiration date on the notification you received by electronic mail. In case your request expires, you will have to follow the same steps again to solicit a new one.
The group coordinator schedules the group's appointments, but the applicant must complete his or her own Form DS-160.
Our agents cannot schedule group appointments, but they can help you with questions. At the bottom of the page are telephone number and email address of our call center for further help.
How to Apply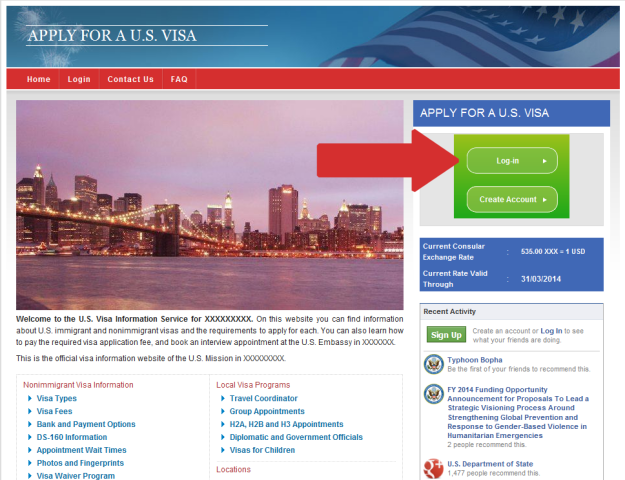 Step 1
As group coordinator, enter your profile at http://www.ustraveldocs.com. You should have at hand the following information for each group member:
Applicant's passport
Receipt number corresponding to the visa application fee
The 10-digit DS-160 confirmation number.